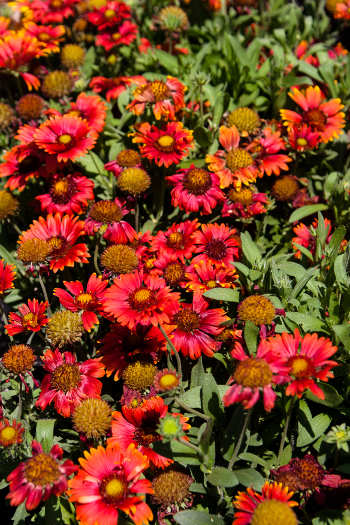 Delivery & Terms
Deliveries are scheduled on a first come, first serve basis. Orders for 8:00 AM deliveries require minimum 24 hour notice, if slot is available.
For shipments outside the Salt Lake Intermountain area, please call 801.565.7333 to coordinate trucking.
Returns and Restocking Fees
All plant material intended for return must be on site at Progressive Plants, Inc. within 24 hours of purchase and in good condition. A restocking fee of 20% will be charged on all return orders as well as will-call orders not picked up within 48 hours of the date requested. Any plant material that has been planted is un-returnable.
Holds and Special Orders
Hold orders are plant materials tagged off or marked as sold by our customers. A 25% down payment is required to hold all items. No plant material will be held longer than 30 days unless arrangements have been made in advance. A 5% per month maintenance charge will be assessed. Special orders include plant material not currently in stock or shipped in specifically for our customers at their request. A deposit of 50% is required on all such orders.
Deliveries
Any damages or shortages must be noted on the packing slip that accompanies your delivery. Claims made later than ten (10) days after delivery will not be honored. Customer must have adequate equipment and/or manpower at the site to assist in unloading. Driver will not unload without assistance. All deliveries are "curbside only". It is up to the customer to place the plants after the truck has been unloaded.
Local Delivery Fees
Please call for prices.
The Progressive Plants, Inc. Guarantee
Progressive Plants guarantees its nursery stock to be healthy, in excellent condition and true to name upon shipment of same. Should a plant prove labeled untrue to name, liability shall be limited to replacement or refund of purchase price. Progressive Plants, Inc. assumes no liability, expressed or implied as to productiveness, growth, results secured in transplanting, or any other consequential damages. Progressive Plants, Inc. is not responsible for delay or failure of delivery caused by circumstances beyond our control. Claims for any cause will receive consideration only when made within ten (10) days after delivery of stock or acceptance thereof.