Landscape Design and Onsite Services
Our Design and Consulting Partners
*Due to COVID19 we are currently only offering online consultations. Landscape plans are still possible if needed.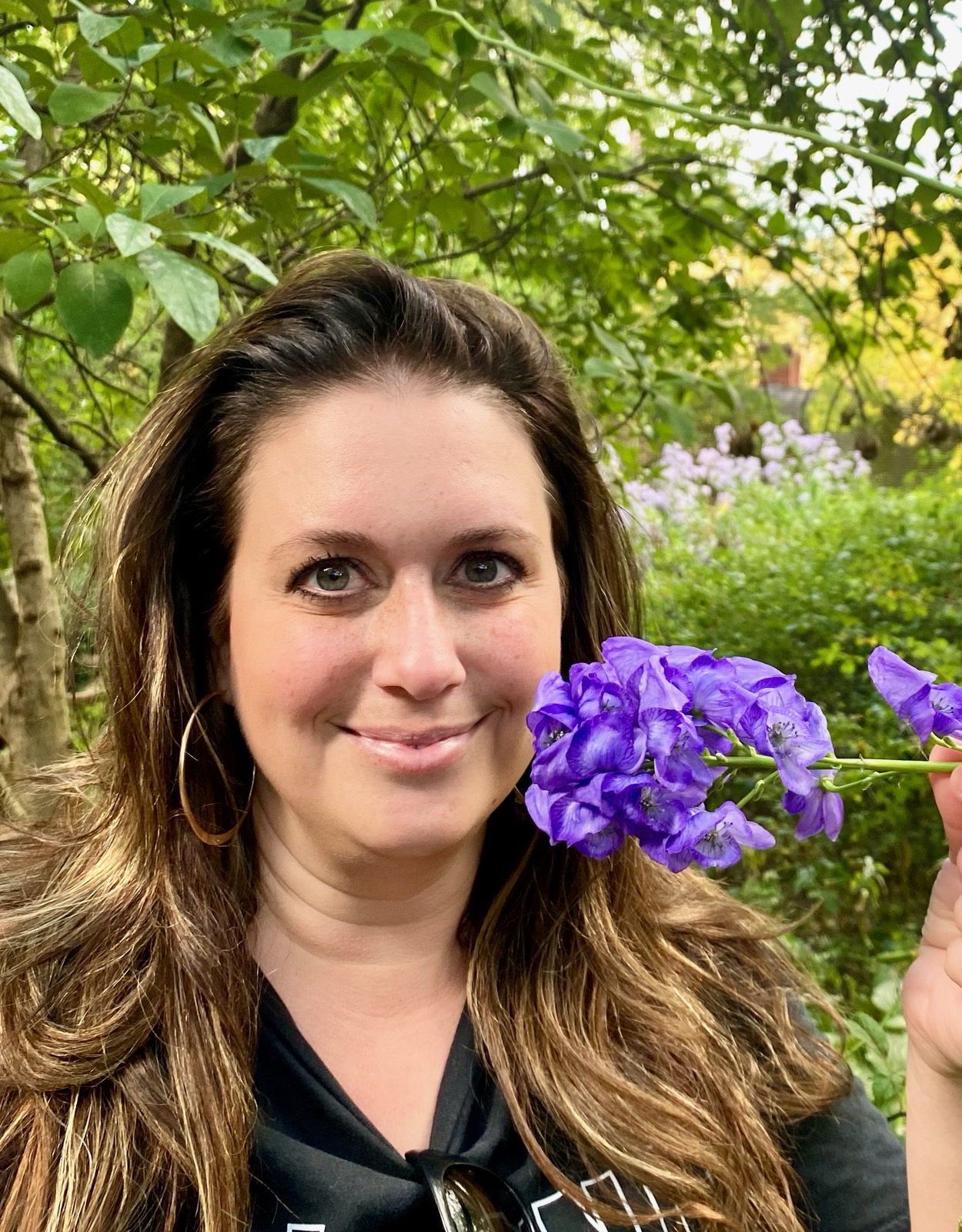 Jessica Schmutz- Utah, Salt Lake, Summit Counties
Ornamental Design and Personal Shopping
Jessica was born and raised in the "Garden State" of New Jersey where her passion for plants was "cultivated" by her mother's love for gardening. She has lived in Utah for over 20 years and loves this state's stunning natural beauty and diverse options in plant choices. She completed a horticulture education program through Utah State and has been designing landscapes for over 7 years. Jessica has always loved art and drawing. She utilizes her natural artistic eye to design exceptional landscapes that achieve her clients' vision while being sensitive to their level of experience and ability to maintain their property. She knows that most any style is achievable at various maintenance levels. Jessica is inspired by the people she meets and looks forward to creating a lasting partnership with her clients. She has worked with people at all levels of involvement; those who want to have input throughout the entire design process and those who are fine to turn her loose after she's had a chance to get a feel for what they want in their landscape design. Jessica loves that every design is unique, and she enjoys staying current on new cultivars and design trends to create that something special for each property. She has worked with several independent landscape companies and helped plan irrigation and hardscape plans. It is not uncommon to find her at the client's home working closely with landscape crews to place plants when this service is needed or desired. She also teaches classes and can help troubleshoots ailing plants. Her knowledge is vast and her passion infectious. Jessica is committed to excellence in providing a memorable and enjoyable landscape design experience. She is so proud to represent Progressive Plants and be one of the resident designers.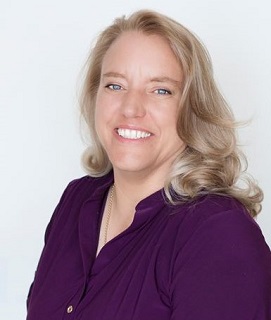 Ornamental Design and Edible Landscaping
M'Li has always loved plants and what they can do for the soul when properly placed in a landscape. They needed to provide color, texture, food for pollinators and birds, or food. She graduated from BYU in 2012 with a bachelor's in landscape management and as a Certified Landscape Professional through NALP. After graduating from BYU she worked at a nursery so she could learn more about the plants that grow well in Utah. She also volunteered at the Conservation Garden Park in Orem to further her understanding of water efficient landscaping. She has assisted Pleasant Grove City in developing a water conservation plan for the residents. She is also became a Qualified Water Efficient Landscaper (QWEL) through the State of Utah. She started working with Alpine Lawn and Landscape in 2013 and bought out the company at the end of the year, spent 4.5 wonderful years managing 2 crews and taking care of high-end residential properties in Northern Utah County and then sold her company at the end of 2018. She has the deep need to share the love and knowledge about plants, landscapes and water efficiency with others, and started her own design company, Water Wise Designs in 2017. Progressive Plants is proud to partner its services with her.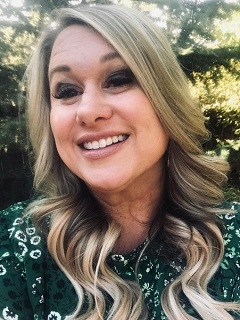 Julie Palasma- Salt Lake and Summit Counties
High End Design and Construction Management
Julie Palasma has spent 27 years in the Landscape Design and design-build industry. Although she has focused primarily on design, she has also comprehensively managed the entire installation process, working with multiple subcontractors to ensure quality. Her focus has always been on high-end residential landscapes, ranging from $50,000 to over $2 million for landscape projects. She has a mindset for ensuring that there is value provided for the costs, and enjoys helping guide clients towards choices that will best complement their house for the long term. Julie's particular interests include outdoor living spaces, functional design for the way people use their space, using interesting plant material, and trying to make every space as unique and inviting as possible for the people who live in them. She has held many positions within the "green industry", including greenhouses, nurseries, garden maintenance and landscape construction crews. This diverse background has assisted her designs, by knowing how things actually work in the field, and an ability to work closely with the landscape crews doing the installation. A self-described plant geek, she started growing seedlings as a small child, and was even cross-breeding iris before she could drive. She gets excited about finding and using interesting plant material, including large specimen trees, and creating elaborate garden beds with less common plants. She holds a Bachelor's degree in Landscape Design and Construction from Colorado State University. After working in Vail, Colorado and Oregon, she settled down in Utah 13 years ago. In 2019 she changed the name of her business from Julie Kite Gardens to FLORECER Design.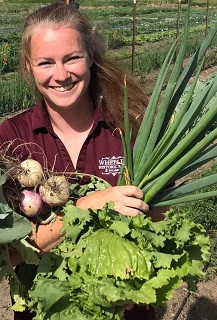 Liz Hamilton- Salt Lake County
Vegetable Garden Consulting, Pest Management, Edible Landscaping
Liz Hamilton has been a plant nut her whole life. Growing up in the D.C. metro area, she spent her childhood visiting the historic gardens and parks of the East Coast. While in college, she spent her summers on Capitol Hill working at the United States Botanical Gardens, and the US National Arboretum as a horticultural assistant. She has a BS & MS in Parks Management, and after moving to the Salt Lake Valley in 2007, completed an additional BS in Horticulture from Utah State University. The last four years Liz has worked as a Horticulturist for Salt Lake County stationed out of Wheeler Historic Farm managing the grounds care of several different park locations totaling around 100 acres. From fruit tree pruning and vegetable gardening to native habitat restoration and design, she has worn a lot of different hats in the field but is most passionate about edible landscaping and unusual species. In 2018 she started a small horticulture consulting business that lets her spend more time with her two little girls at home while still being firmly rooted in the SLV gardening community.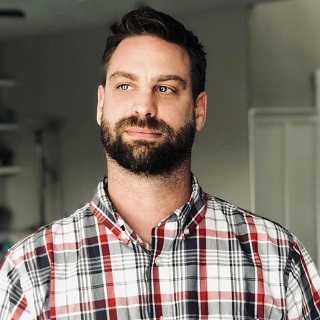 Cameron Allcott- Salt Lake, Davis, Summit, Tooele Counties
Ornamental Design and Fine Gardening Maintenance
Cameron grew up in the nursery business and has extensive plant knowledge and is always on the bleeding edge of new cultivars. His experience running the growing operation at the nursery gives him a unique understanding of what performs in Utah and under what conditions. He likes to use lots of color and mass plantings coupled with unique structured plants to create a "statement" in his landscape designs. Is also well versed in maintenance techniques for individual plants. He is often teaching classes in design and often consulting with contractors and landscape architects on plant selection.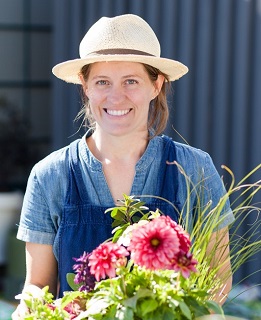 Jessica Hintze- Salt Lake and Davis County(up to Farmington)
Design and Construction Management
Jessica Hintze is the face behind Dig Landscape Design and she is at her happiest when her hands are at work in the dirt. She started dreaming up garden plans when was a little girl. Then as a teen she worked with her sister in law installing and maintaining gardens. By then she knew she wanted to pursue a degree in Horticulture from Utah State University, which she did, graduating in 2004. Among other jobs "in the business", she has been working with clients to create green spaces that they love for more than for over 15 years now. she believes in collaborating with clients to create residential landscape design that draws families and friends outdoors. She finds inspiration in nature and strive to create spaces that are both beautiful and sustainable. You can find her portfolio here dig-landscape.com.