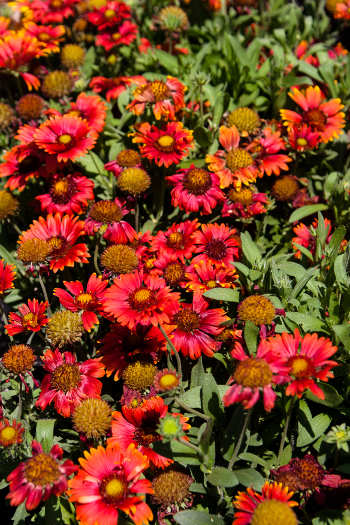 Join Our Team!
We are looking for people who like to be busy, see the sun, love some plants, and want to be a part of something more than just a job. We also offer benefits. Every day is different! And we get to drive tractors. Who doesn't like to drive tractors?
Apply for the following positions:
Help Wanted Progressive Plants Inc. 10252 Bacchus Hwy. Copperton, UT 84006 Phone (801-565-7633). LABORERS: TEMPORARY FULL TIME POSITION. Eleven (11) POSITIONS OPEN: April 1, 2018 thru, November 30, 2018. Work Area is 10252 BACCHUS HWY, COPPERTON. UT 84006. Duties include: Manually Planting and Harvesting Trees and Shrubs. Digging and Lifting Up to 40 lbs. of Plant Material. Two (2) months experience required, no education needed, two (2) months on the job training. 35-40 hours per week minimum with overtime Monday thru Friday - 8 AM to 5 PM, depending on weather conditions. Wage: $11.38 per hour with $17.07 after overtime 40+ per week per PWD. Employer will use a single work week for its standard for computing wages due. Pay period is every fifteen days, on the 5th and the 20th in the afternoon. No option of board or lodging or other facilities is offer for this position. Employer will deduct all applicable Utah State and Federal Taxes required by law from each pay check. Reimbursed travel expenses from employee's home town to Copperton, Utah will be paid after employees complete 50% of period of employment. Employees are responsible for daily transportation to and from Progressive Plants Inc. Daily subsistence will be at least $12.07 per day during travel to a maximum of $51.00 per day with receipts. Reimbursement of all Visas, Visa-related, border crossing and other related fees will be within the first work week. Upon completion of the work contract or where the worker is dismissed earlier, Progressive Plants Inc. will provide or pay for worker's reasonable costs of return transportation and subsistence back home. Progressive Plants Inc. will provide without charge all tools, supplies and equipment to perform the duties assigned. Progressive Plants Inc. will provide a three-fourths guarantee of the workdays of each 12 week period during period of employment. How to Apply: Interested US applicants must submit resumes to the Department of Workforce Services, Attn: Kim Lam, reference JOB #1495466, FAX# (801)526-9633, or mail to: DWS, PO Box 45249, 4th Floor, SLC, UT 84145-0249, or via email: foreignlabor@utah.gov.